About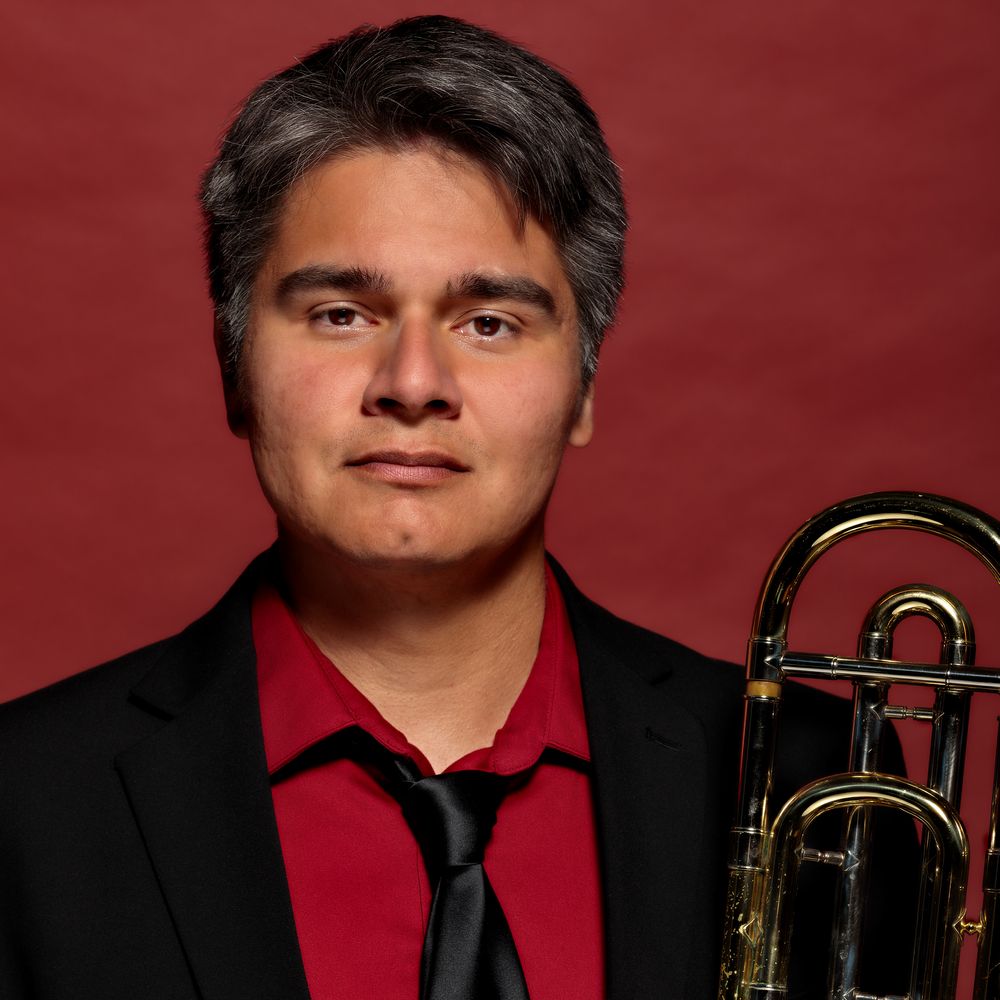 Bio
Peter Tijerina is an acclaimed trombonist, composer, and educator in both jazz and classical music worlds. Originally from San Antonio, Texas, Peter moved to the state of Washington while still in junior high school, where he became exposed to the soulful and exuberant music of the Pentecostal church. In his undergraduate studies, Peter studied classical and jazz trombone with Keith Winkle, Richard Lopez, Ben McDonald, Rob Tapper, Ross Holcombe, Todd DelGuidice, and Jenny Kellogg, and soon after received an invitation to pursue his Master's degree in Jazz Studies at Michigan State University (MSU) to study trombone with Michael Dease. Upon graduating, he joined the renowned jazz program and jazz trombone studio at the University of Illinois at Urbana-Champaign (UIUC), where he is currently finishing his Doctor of Musical Arts (DMA) in Jazz Performance, under the direction of trombone legend Jim Pugh.
As a jazz and commercial trombonist, Peter has performed with Milonga and Son Dulce latin bands, the Sun Messengers, The Katie Flynn Cabaret, and the Lansing Symphony Jazz Band. He has also played alongside world-renown jazz musicians, including Rodney Whitaker, Randy Gillespie (aka "Uncle G"), Xavier Davis, Diego Rivera, Randy Napoleon, Etienne Charles, Christian McBride, Robin Eubanks, Peter Bernstein, Brian Lynch, Jimmy Cobbs, Kenny Barron, and Tim Warfield.
As a classical trombonist, Peter has given solo trombone recitals, performed with various chamber ensembles and orchestras, including the Olympia Symphony Orchestra, Coeur d'Alene Symphony, Illinois Modern Ensemble, and Urbana Pops Orchestra.
Peter currently teaches music at Lincoln College and has previously coached students and led courses at the Brevard Jazz Institute and the MSU Big Band Symposium. He has written commissioned arrangements for universities across the United States, for icons of contemporary jazz, including Ulysses Owens Jr.'s New Century Big Band, and for his nonet, which occupied a monthly residency (before the pandemic) at The Iron Post in Urbana, IL.
Peter is an Outside in Arts artist and reviews for the Online Trombone Journal (OTJ).
(Photo by Chris Brown Photography.)